Well, folks, another year, another season of new cinema has officially come to a wrap. While many people felt miserable from all the horrible news pouring out daily, (This critic included) filmmakers were busy giving us films that reminded us what it truly means to be human. The good, the bad, and the gray areas in between. Over the course of the last year, I have watched a personal record total of 124 feature-length pictures released in 2017. In fact, I dare say that this was the best year of the decade so far in terms of newly released movies. Horror cinema broke all sorts of box office records, independent films saw releases in multiplexes, and a number of original films (as well as a few sequels) subverted all expectations. It was such a good and massive year that I had to expand to a Top 20. Here are some honorable mentions before we get started.
Honorable Mentions:
Coco, Only the Brave, The Killing of a Sacred Deer, Gerald's Game, Good Time, Mother!, The Disaster Artist, Darkest Hour, The Girl With All the Gifts, I, Tonya, Icarus, Columbus, Stronger, The Meyerowitz Stories, Spiderman: Homecoming, Thor: Ragnarok, The Big Sick, It Comes at Night, Okja, The Survivalist
Without further ado, let's count down my Top 20 Movies of 2017.
#20: "Brawl in Cell Block 99″
Let's kick things off with an especially brutal and violent movie that very few people actually saw. In a year chock full of cinematic surprises, S. Craig Zahler's prison Grindhouse action thriller Brawl in Cell Block 99 is one of the biggest. Having been a fan of his debut Bone Tomahawk, I was curious to see what the burgeoning filmmaker could come up with. A powerful, unapologetic ride of crushed bones and purple punches, absolutely nothing is held back. From the understated style to the simplicity of the story, virtually everything worked. And most of all, we get to see the best work of Vince Vaughn's entire career on display as he unleashes fury on everyone in his way.
#19: "Wonder Woman"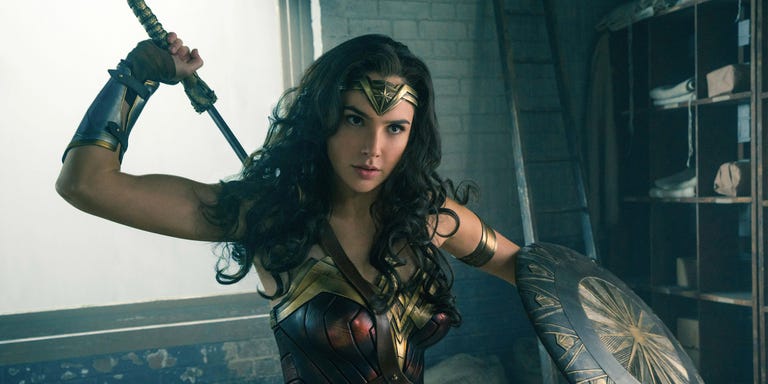 The best film out of the DC Extended Universe by at least two country miles, and a charming affirmation of the better sex's power, Patty Jenkins' Wonder Woman gave us something we were all waiting for so long. The most recognizable female superhero on Earth was done incredible justice, due in no small part to Gal Gadot's charismatic lead performance. But she's not simply pandering to teenagers or making a politically correct statement. The two them, together with some of the best men and women working in the business, wanted the world to know that humanity is not too far gone. For all the horrible things we see happen every day, it's this kind of cinematic optimism that we need.
#18: "IT"
One of the many things that 2017 will be remembered for was the Year of the Stephen King Adaptation. And while Gerald's Game was a pretty great movie on Netflix, It edges out simply because of fun factor and sheer shock at its success. A movie about a demon clown becoming the highest-grossing horror movie of all time? Speaking of clowns, Bill Skarsgård was a perfect choice to play the terrifying iconic villain, while the kids all give a wonderful personality to the story. Rarely has a horror film made me feel so emotionally involved in its narrative; to feel the terror and sadness that the characters do. By all rights, this shouldn't have worked. But director Andy Muschietti somehow made me excited for a sequel.
#17: "First They Killed My Father"
By far the most criminally overlooked film on this list, Angelina Jolie's First They Killed My Father is a haunting portrait of a period rarely shown in media. The semi-autobiographical story of a young Cambodian girl desperately making her way through the Killing Fields would have already been crushing. But Jolie wisely chooses to show us this truly evil conflict through the innocent eyes of a child, which makes for a path of empathy uncommon in tragedies. The fact that the film was shot on location, has an entire cast made of Cambodians, and the primary language is Khmer is particularly impressive for an American filmmaker. She unflinchingly captures the aftermath of Communist takeover following the Vietnam War. Speaking of which…
#16: "The Post"
I get the idea that putting up an Oscar Bait-y movie like The Post on my Best Films of the Year list makes my tastes look cheap and predictable. I understand that. I also don't care. Steven Spielberg continues his hot streak into his early 70s with this relevant historical drama concerning newspapers that tried to uncover government deception in the 1970's. Anchored by incredible performances from Tom Hanks, Meryl Streep, and an enormous supporting cast, the movie looks and feels like a master at his craft working to tell an immediate story with actors who know exactly what they're doing. Regardless of how forced the message may seem, there's no denying the importance of the freedom of the press which Spielberg and his collaborators saw when they first read Liz Hannah's script 9 months ago.
#15: "The Lost City of Z"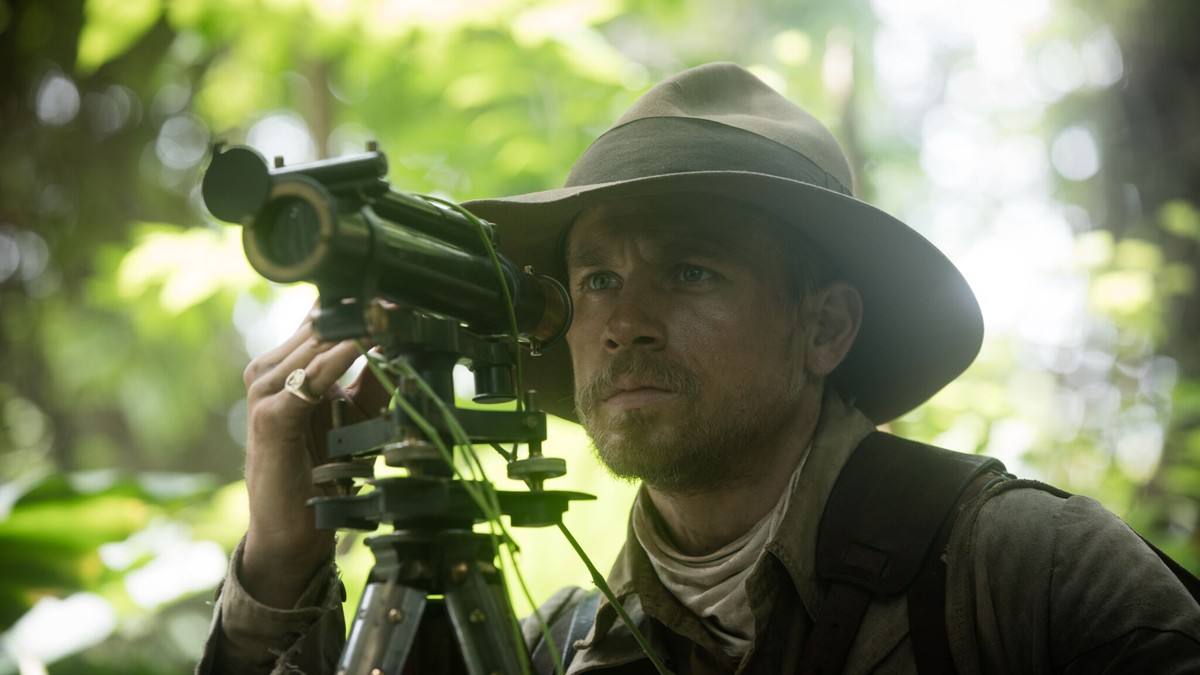 I bet a lot of people forgot about this movie back when it was released in April. I didn't, though. James Gray's musty, jungle-obsessed historical drama is a hallucinogenic throwback to the grand epics of filmmakers like David Lean. A sweeping story about one of the most mysterious treks in British history in the unknown Amazon, someone could easily be fooled into thinking that this was a 35 mm print only discovered recently. While the character of Percy Fawcett is softened up a bit, Charlie Hunnam does excellent work as the complex explorer who became obsessed with a small idea of civilization by the Natives. It's definitely a slower movie than most audiences are probably used to, which probably explains why it bombed at the box office. But it's still just brilliant and glorious in scale.
#14: "Lady Bird" 
The little festival indie that absolutely could, Greta Gerwig's Lady Bird is not the last directorial debut you'll find on this list. While the story of a young woman wanting to escape her confined small-town life may sound familiar, every single frame of the movie is fleshed out into a three-dimensional object or person. Saoirse Ronan and Laurie Metcalf do magnificent work as a daughter and mother whose relationship is increasingly strained as the day comes when the titular girl has to leave for college. But Gerwig fills in many moments with great levity and humor that solidify its honesty, keeping it from being a stressful affair. We all reach our time to fly sooner or later.
#13: "Three Billboards Outside Ebbing, Missouri"
Aside from having a highly unconventional title and a bevy of veteran actors at his disposal, writer-director Martin McDonagh also chooses to navigate taboo territory. By focusing on a mother who takes a militant stand against the authorities for failing to solve her daughter's 8-month-old murder, he manages to walk on thin ice with grace. It also helps that Frances McDormand gives one of the best and most vulgar performances I've seen all year long while Sam Rockwell is total dynamite as the virulent racist of a cop. And while the film could have easily been drenched in misery and depression, McDonagh bombards the audience with unexpected doses of bleak humor that you really shouldn't be laughing at. Excellent writing and acting come together perfectly.
#12: "John Wick Chapter 2"
John Wick Chapter 2 was awesome! It combined slick, stylistic filmmaking techniques with beautifully choreographed action sequences. Even something that simple is hard to come by these days. But still, Chapter 2 builds upon the original film's worldbuilding by giving us an even bigger peek into the world of assassins. How are they organized? What involvement do the governments have? And whenever something like that isn't happening, all of the actors are delivering the unsubtle dialogue with complete Shakespearean authority. What more could you want from an action movie?
#11: "Raw"
Easily my favorite foreign language film of the year, and one that feels absolutely foreign in many different ways, Raw is really a movie that lives up to its title. It's quite often that horror movies tend to revolve around scenarios or circumstances that could never happen in reality. The horrifying beauty of Julie Docournau's Cannes debut is how believable every instance of gore and lust is presented, which arguably makes it even more uncomfortable to watch. A lurid coming-of-age tale of budding sexuality with no easy emotions or cop-outs, those with a weak stomach are sure to have a panic attack during Raw. (Just research its screening at TIFF) But it's a prime example of modern directors still finding little wrinkles of fresh air and forming their own distinctive voices.
#10: "Wind River"
Top 10 territory now! Wind River was one of the most realistic films I saw in 2017 of any genre. Taylor Sheridan proves that he's just as capable in the director's chair as he is a gifted scribe, proved in Sicario and last year's Hell or High Water. A murder mystery set on a Native American reservation in Wyoming, Sheridan balances sober commentary on an undervalued issue with a big heart at the center. Jeremy Renner and Gil Birmingham give some of their finest performances as two fathers searching for closure on the deaths of their daughters while highlighting the cold, unforgiving frontier of the titular reservation. One of the most intense films of the year as well as one of the most satisfying, it's movies like this that major studios should come around to making more often. These voices need to be heard.
#9: "Mudbound"
Don't let the Netflix logo at the beginning of this movie deter you; Mudbound is as artful a film as anything released in theaters. Dee Rees' stunning, complex epic is a 2-hour and 15-minute Southern ballet of family drama and suppressed hatred. It speaks to the relevant, deeply rooted problem of racism that ceaselessly dogs America with subtle storytelling and highly mature writing. An able-bodied cast of either color give shades to what could have easily been archetypes in a feel-good historical fantasy. But both they and Rees refuse to let the audience have any easy answers to the issue, leaving us immersed in the dirty farmlands of rural Mississippi. An essential piece of literary cinema, Mudbound may take place in the time of Jim Crow but it still holds truths for today.
#8: "War for the Planet of the Apes"
A stunning piece of visual storytelling and one of the few concluding chapters that is actually satisfying, the franchise with increasingly long titles reaches a bleak end. War didn't just offer more proof that Andy Serkis deserves Oscar recognition as the ever-so conflicted ape leader Caesar. This ninth installment also showed us dark themes rarely seen in a summer blockbuster, including an indictment of the audience's capacity for enjoying brutal violence portrayed on-screen. A barrage of intense emotions and hard choices hit the viewer with beautiful imagery that will haunt me for weeks. And considering that only one scene of verbal exposition was included here, that's especially impressive. Also, Steve Zahn as Bad Ape provided some good levity for an otherwise completely dark and harsh story.
#7: "Baby Driver"
Having wrapped up his Three Flavors Cornetto Trilogy 4 years ago and after walking away angrily form Ant-Man, it's safe to say that most film lovers were curious about what Edgar Wright could come up with next. But none of us could have predicted him bringing such an exhilarating and stylish film quite like Baby Driver. A clear homage to old gangster heist movies from the 1930's and 1970's, Ansel Elgort stars as a getaway driver who's coerced into one final job by his criminal bosses before falling in love with an innocent waitress. Filled with Wright's trademark kinetic editing and gorgeously precise camera work, the killer soundtrack never misses a beat. Presenting us with a colorful variety of characters, including the deaf J.D. or the profane murderer Bats, this was just a blast.
#6: "The Shape of Water"
Guillermo del Toro's The Shape of Water is this year's only worthwhile movie about the romance between a mute woman and a humanoid amphibian creature. Joking aside, this was a genuinely great and enthralling picture built as a passionate loveletter to classical cinema. (Wipe transition included) Sally Hawkins does phenomenal work in a role dominated by silence and sign language while Doug Jones proves his worth as a brilliant chameleon of an actor. But the real star is del Toro, who weaves together a beautiful love story which, despite the Cold War backdrop, still feels relevant today. Some may feel a little cold, but there's no denying the brilliance behind the camera, not the least of which is Alexandre Desplat's whimsical score. It truly is a "Fairytale for Troubled Times."
#5: "Logan"
No matter how long I'm a film critic and no matter how many superhero movies I watch down the road- and there are a LOT coming down the pipe -I will never forget Logan. By stripping down a comic book icon like Wolverine to his bare essence, without any superhero spectacle or save-the-world stakes, director Jame Mangold gives us a gritty Western character drama. Not since The Dark Knight has a superhero movie felt so different from both a thematic and technical standpoint. Hugh Jackman and Sir Patrick Stewart sink deep into their iconic roles, finding new corners not yet explored with two men- or in this case, mutants -tired of the violent world around them. A rollercoaster of R-rated action and capped off by an emotionally gut-wrenching finale, it's films like Logan that give me true hope for the future of the genre.
#4: "Get Out"
Who on Earth could have possibly predicted the pop culture phenomenon that Get Out would become when it was released? Jordan Peele's stunning directorial debut made waves back in February and the buzz just never let up from there. A searing satire of how white people respond to accusations of racism, Peele drops subtle hints left and right only to reveal the frightening horror behind it all. Daniel Kaluuya proves that his one-episode stint on Black Mirror wasn't a hoax by playing Chris, an African-American stuck in one of the most bizarre situations imaginable. Few films moved the national conversation of race quite like this, spreading like a wildfire in multiplexes. Upon rewatches, you'll find new details that feed further into the subtextual richness of Get Out. Unpredictable, hilarious, and wholly original, if I told you there was a single movie from 2017 that I had more fun watching in a packed theater than Get Out, I would be lying to you.
#3: "Star Wars Episode VIII: The Last Jedi"
In the four years that I've run my blog here on WordPress, I don't think any year was as cinematically divisive as 2017. Few films illustrated that more widely or intensely than the latest entry in the Star Wars franchise. Unlike a lot of fans, I do understand some of the hate this movie has received, but at the same time, I love it all the more for it. You'd be hardpressed to find a modern blockbuster that is as bold or risk-taking as Rian Johnson's The Last Jedi, which sees much of the iconic mythology questioned by our beloved heroes. While the action sequences, especially a beautiful lightsaber duel involving Rey, Kylo Ren, and the Praetorian Guard, are truly extravagant, it's the storytelling and development of Luke's character arc that really grabbed me. Some rewatches are probably mandatory, but I'm still in awe of what Disney let Johnson do.
#2: "Dunkirk"
When I first said this in my review, it felt like a great hyperbole. But it's been about 6 months since I first watched the film and I still feel quite confident: Dunkirk is the most patriotic British film ever made. Having had little knowledge of the actual history of the titular event, involving 400,000 troops stuck on a beach in 1940 France, I went into this movie expecting a straightforward war movie. But instead, Christopher Nolan immersed me and the auditorium in a 70 mm simulation of what it was like to live that moment; from the land, the air, and the sea. Because of this, many have complained about the severe lack of character development or emotional involvement. I get that criticism, but the attachment shouldn't come from a monologue about a girl back home. Personally, I didn't think that was necessary to feel the immense fear, anxiety, and relief of the soldiers in each story. I swore to God it was going to be my best film of the year. Until I saw…
#1: "Blade Runner 2049"
I get the hate for Dunkirk, The Shape of Water, and even Star Wars. However, I genuinely don't understand how anyone could hate Blade Runner 2049. For the second year in a row, Denis Villeneuve has directed my favorite film of the year and rightly so. Maybe it was the IMAX syndrome. Maybe it was the jaw-dropping, immaculate cinematography by the legendary Roger Deakins. But I wholeheartedly believe that this sequel is better than Ridley Scott's 1982 original, with a sprawling story bolstered by impeccable visuals and a solid beating heart at the center. In fact, this could be the movie that convinces some people to switch over to 4K. Ryan Gosling proves his worth as one of the finest actors around as Officer K, but it's Harrison Ford that steals the show. No real easy explanations are dolled out, just strong storytelling driving the mystery of Rick Deckard forward. Blade Runner 2049 is a complete technical masterpiece and one that will hopefully come to inspire a new crop of aspiring filmmakers.
So there's my list! Do you agree with my picks? What was your favorite movie from 2017? Leave a comment below, and if you're interested to see more content like this, be sure to Like and Follow my Blog. Bring on 2018!