Right. I've been away from this Blog for far too long the past month or so. I had to deal with an academic transition in my life and also had to contend with a family trip out of the country. But now, I'm ready to continue this countdown of my favorite films of all time, starting with the second half.
#50: "Arrival" (2016)
In case you haven't figured it out yet by my Top 100 picks thus far, I'm an enormous fan of the science-fiction genre. And while I do love me a good actioner, every now and then it's wonderful to see a filmmaker stretch the genre to its limits in terms of storytelling and thematic ambition. One such filmmaker who proves this is Denis Villeneuve, whose Arrival is so profound and meditative that it leans more into speculative fiction. Anchored by a performance by Amy Adams that was completely snubbed, the film puts humanity and the concept of language under such a brilliant microscope through the lens of extraterrestrial life. a haunting atmosphere, an emotional finale, and so much more make this intelligent drama so great.
#49: "Cloud Atlas" (2012)
Often times when I feel down or hopeless, I like to think that all of life- past, present, and future -is interconnected somehow. Tom Tykwer and the Wachowskis explore this concept beautifully in Cloud Atlas, a criminally underrated film that I believe is a masterpiece. From the bottom deck of a slave ship in the 1840's to a mountainous village in a primal post-apocalyptic world, we get to see how 6 different stories are bound together either by time, by fate, or by mere chance. It is the type of film that shows the pure, unadulterated potential that the medium has to offer that no other form of art can come close to conjuring up.
#48: "The Silence of the Lambs" (1991)
Jonathan Demme was a director who really could do anything and last year, we lost him far too soon. His Oscar-winning horror thriller The Silence of the Lambs proves as much, as it is far more invested in the interesting characters than any type of gore. While that is still present throughout, the real tension and fascination come whenever Hannibal Lecter and Clarice Starling are onscreen together.
#47: "The Princess Bride" (1987)
This is just one of those films that I like to put on whenever I'm bored or want to get cozy during the late night or a rainstorm. Rob Reiner's loving mishmash of different genres can be a bit jarring, but the fact that it does it all so well has to be commended. All of these quotes and locations are permanently ingrained into my memory that I can't help but do-everything-along if it's playing in a nearby vicinity. I honestly couldn't tell you how many times I've watched The Princess Bride all the way through, but I hope I can watch it at least 20 more times in my lifetime.
#46: "Logan" (2017)
This is not just a "comic book superhero movie." This is a gritty, harsh, unflinchingly hyperviolent neo-Western drama that just happens to have comic book characters roaming about in the story. I feel like that's been said already so much, but it's absolutely true. How they managed to get away with making it from 20th Century Fox is still something that baffles me. What James Mangold and Hugh Jackman accomplished here is all-too-rare an achievement in the genre and, despite barely being a year old, Logan has somehow managed to stand head and shoulders above the classics in its category.
#45: "Boyhood" (2014)
Given the nature and themes of Boyhood, it's actually quite ironic that the movie is already almost 4 years old. Richard Linklater's wholly unique coming-of-age drama is a sprawling, earnest, and naturalistic look at the effects of adolescence. How it comes to affect not just the brilliant Ellar Coltrane, who aged in real time, but also his divorced parents, his older sister, his friends old and new. I'm still in awe of how they were able to capture that inevitable phenomenon so completely, in all of its messiness and awkwardness and joyfulness. And I feel like I can safely say that it will age very well.
#44: "Star Wars Episode IV: A New Hope" (1977)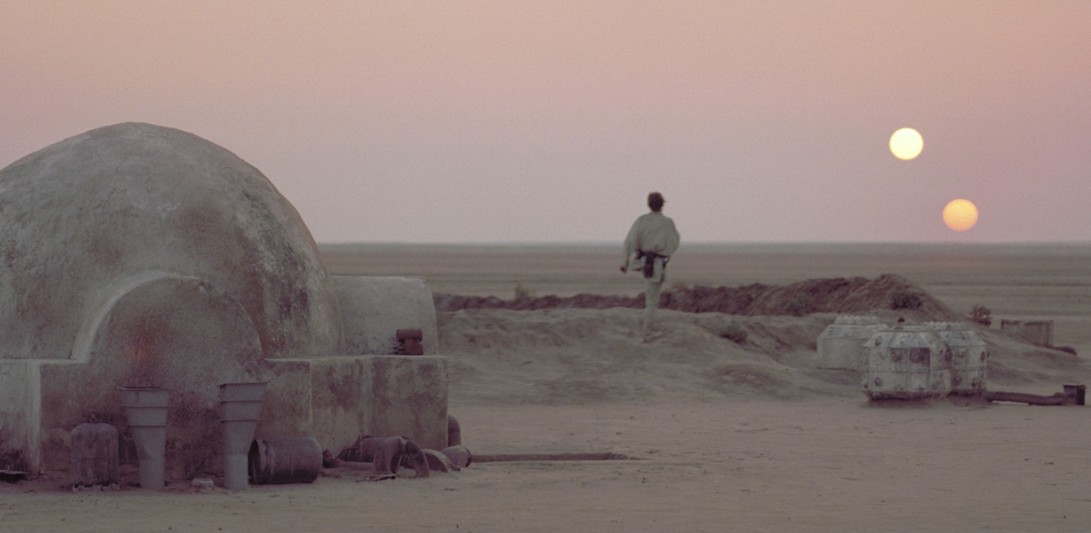 Star Wars has always been an extremely important part of my life for a multitude of reasons. For one, it showed me the power of imagination and adventure that could be found in a place as abstract as a galaxy far, far away. Say what you want about the prequel or sequel trilogies, but it's really hard to deny what George Lucas accomplished with the original. The far-reaching impact this series has had on future generations on cinema and pop culture, in general, is impossible to overstate. And to this very day, it's still a total blast to watch anytime all the same.
#43: "Get Out" (2017)
One half of the comedic Key and Peele duo writing and directing a Blumhouse horror film that addresses relevant social issues? No way this film was going to be great, let alone appear on my all-time favorite films list. And yet, against all odds, Jordan Peele crafted one of the most original, thought-provoking, and terrifying films of the last several years or so. The way in which he and Daniel Kaluuya tackle race relations is neither covert nor overt; it just is shown in a wholly unique way. Plus, the first time I watched it in theaters was a great experience- one of the few times I have actually gotten up and cheered with the rest of the audience.
#42: "E.T.: The Extraterrestrial" (1982)
Nothing like some good ol' fashioned Spielberg movie magic, am I right? Anyone who has seen it at some point in their lives will not hesitate to agree. If, for some strange and unknown reason, you have not yet seen E.T.: The Extraterrestrial, please find the time to do so as soon as possible. Even the most heartless and cynical human being will be completely swept away by the timeless adventure.
#41: "One Flew Over the Cuckoo's Nest" (1975)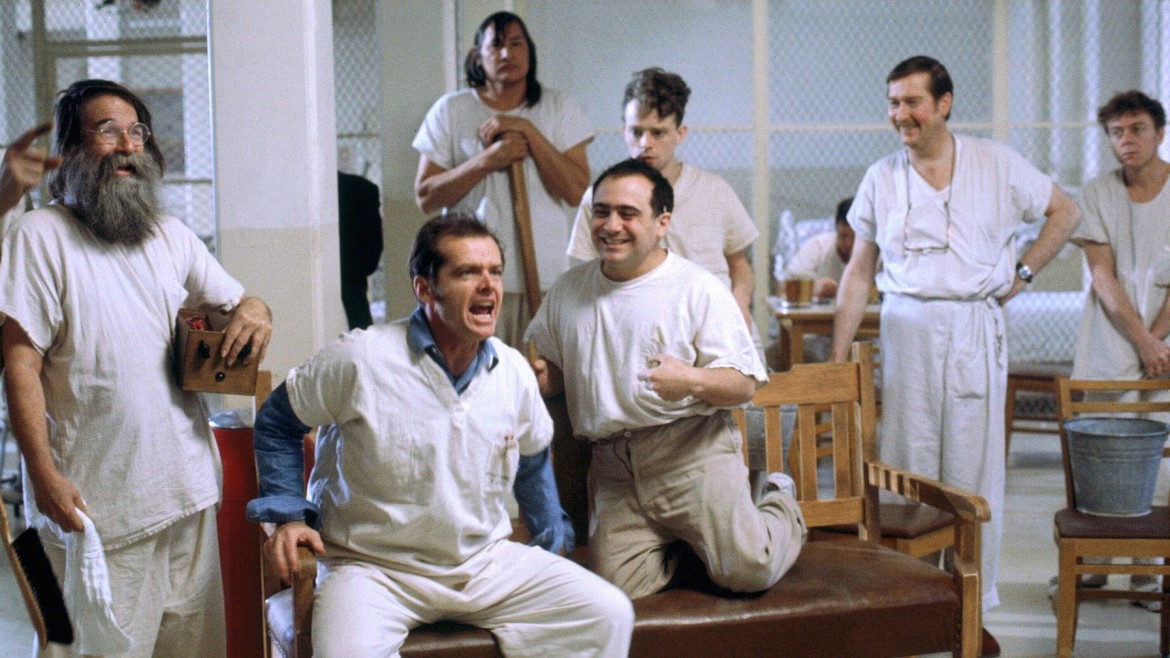 It's hard to think of a more subjective or personal genre, aside from horror, than comedy. For this reason, unless you're entering with the right mindset, I'm unsure that you'll be able to laugh as hard as I did watch One Flew Over the Cuckoo's Nest the first time around. Like most of the late, great Miloš Forman's work, this is a film loaded with pitch-black humor, wrapped in some angrily relevant social commentary. With its depiction of authority, mental illness, and will to live freely, no wonder it caused such a stir with society back in the day- and it still hasn't lost its touch. There are a couple moments I absolutely hate myself for laughing at, but that just means the film is all the more effective.