And that's a wrap on 2019, folks. I know it took longer than usual, but it's better late than never, in my opinion. I watched a whole lot of movies this year, both in the comfort of my home and in the theaters. In fact, for the 4th year running, I watched so many over the course of 2019 that I couldn't limit it to just one list.
There's no specific ranking here, but I felt like these 10 movies deserved to be talked about in some form or another. Some of them were in contention for my Top 20 list, and others were not. In any case, I just felt the need to bring them back into the end-of-year conversation that everyone else is having.
Most Original: "Velvet Buzzsaw"
A horror movie where paintings and exhibits come to life to kill everyone in the modern art world that wants to profit off of them. That's the honest-to-God premise of Dan Gilroy's latest film and thankfully, it understands how ridiculous that inherently is. Velvet Buzzsaw has a bit of Robert Altman feel to it, never taking itself too seriously but still has just enough venom for its satire to land hard. The big ensemble moves from character to character with ease as each person finds a different way to try and look at the ones and zeroes that could be slapped onto a painting or exhibit. It being a slasher flick, the wide range of what qualifies as "modern art" allows for some really creative deaths for some truly pathetic humans.
Most Surprising: "Ready or Not"
I honestly wasn't quite sure what to make of Ready or Not when I first heard about it. It just seemed like another scream-queen slasher flick that will get dropped into the $5 barrel at Walmart after a small theatrical run. But boy oh boy, this movie had the goods and delivered them. A nice satire on the absurd lengths a wealthy family will go to in order to maintain their status and usher new members in, it's fast, gory, and darkly funny at every turn. And it benefits from having one of the year's biggest breakout turns from Samara Weaving, who totally subverts the scream queen trope to give a genuinely likable protagonist worth rooting for. A promising calling card for Radio Silence, this is a  great party movie, to be sure.
Most Overrated: "Yesterday"
Look, almost everyone on Earth knows that a world where The Beatles never existed would be very different and bizarre. But the most frustrating aspect of Yesterday is that it never fully explores that potential, instead becoming a full Richard Curtis love story. That's all fine and good, but Danny Boyle is never quite sure how to balance that out and the result is kind of frustrating. Part of me thinks it's just the fact that 17 of The Beatles' songs are performed on-screen is why it became so popular over the summer, especially considering how protective they are of the licenses. If for nothing else, Yesterday gave the world Himesh Patel and for that, I'm grateful. The rest of the movie is just mediocre, unremarkable, and disappointing.
Most Underrated: "Alita: Battle Angel"
Although I don't quite feel confident in saying that it's a forgotten masterpiece like some other people, Alita: Battle Angel is definitely an underrated film for sure. Whatever qualms about the story you may have, it's hard to deny the spectacle that Robert Rodriguez and James Cameron put on together. From what I can tell, it actually does justice to the manga it's based on and it has many thrilling sequences worth watching again and agin, such as the riveting Motorball tournament. It's pretty much everything to expect from an old-school slice of entertainment Hollywood doesn't make too often anymore. This film also unintentionally marked the end of an era, as it was the last film to be released by Fox before Disney took them over. Here's hoping that a sequel isn't completely out of the picture now.
Most Overlooked: "Scary Stories to Tell in the Dark"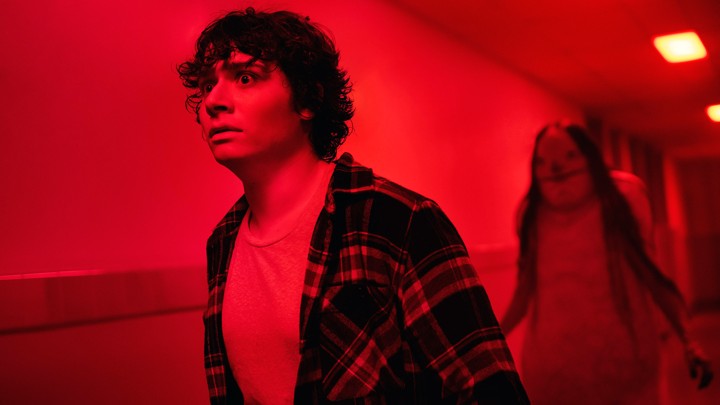 Over the years, Guillermo del Toro has gradually become a master of the horror genre. While he didn't direct this underseen flick, his fingerprints are unmistakably on nearly every frame of the film. I'll admit that I have only a passing familiarity with the original anthology books, but Scary Stories to Tell in the Dark is the rare horror film that works because of its broad appeal. It's nice to have a scary movie that both adults and young children can enjoy, and can even serve as an entry point for aspiring genre fans. While it can be heavy on jumpscares, it's hard not be in awe of its devotion to practical effects and makeup over CGI, which makes it feel almost like a twisted throwback to Amblin movies of the 80's. The Jangly Man and The Pale Lady still give me the creeps and prove that throwbacks aren't necessarily the worst thing in the world.
Most Disappointing: "Star Wars Episode IX: The Rise of Skywalker"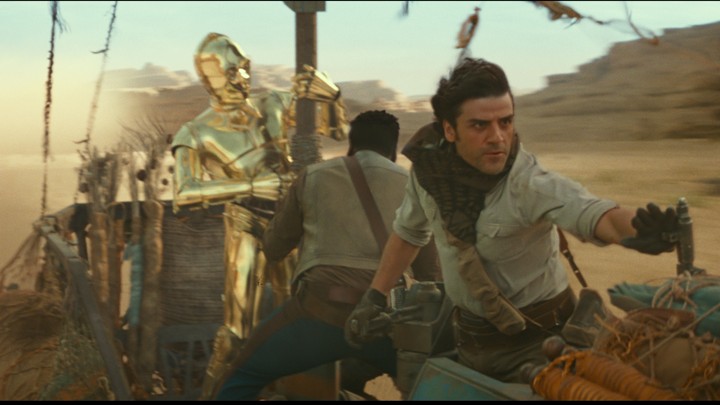 This was a year chock full of big stories reaching big conclusions on the silver and small screen alike. While some were definitely worse than others, the third and final installment of the new Star Wars trilogy was a big letdown in many ways. It's far from being a big dumpster fire but The Rise of Skywalker reeks of pulled punches and missed opportunities as J.J. Abrams and Co. look to the past to find out how to bring the story to an end. But by reveling in that nostalgia, it's unable to push itself forward and even undoes several choices from The Last Jedi that were wonderful. You've got some great work from the actors and John Williams giving it his all for his final Star Wars score, but the rest is just pretty underwhelming.
Best Scene: "Crocodile Rock" from "Rocketman"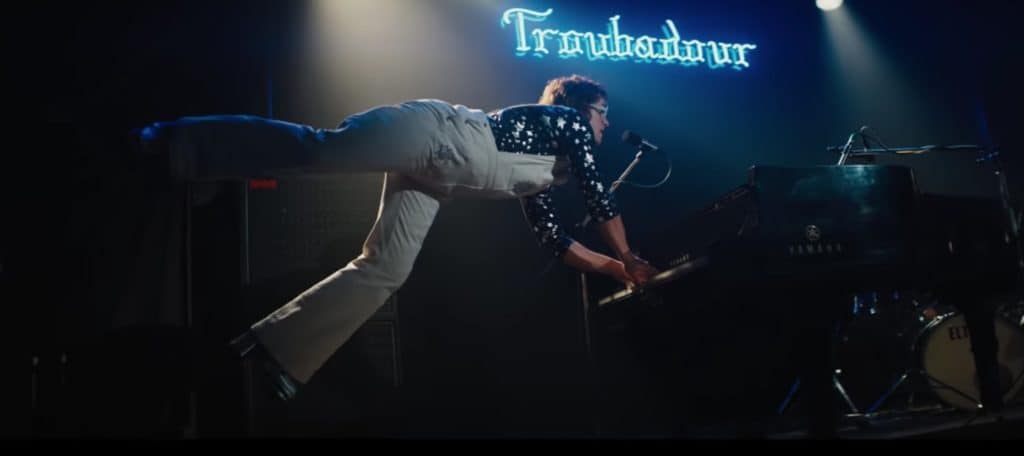 The movies of 2019 had many cinematic moments that have already earned their way into the history books. Endgame's epic army entrances through portals, 1917's midnight run through a ruined village, the restaurant scene in A Beautiful Day in the Neighborhood, and the gloriously cathartic pool scene from Booksmart were all in contention here as well. But of the films I saw, nothing felt as purely cinematic as this moment from Dexter Fletcher's musical fantasy, when Elton John performs in the U.S. for the first time. As he's playing "Crocodile Rock" to an ecstatic crowd, it uses a historic photo of the singer to make everyone look and feel like they're floating in the air. It's one of many moments in Rocketman that beautifully captures the spirit of Elton's career, but for me, it's easily the best and most euphoric.
Scariest: "Joker"
Yes, I know Midsommar was also frightening and unsettling to say the least, but there's something about Joker that's just deeply disturbing to me. Whether you loved it or hated it, it's hard to deny that Todd Phillips' film is one of the most singular offerings of the comic book movie genre. Watching Arthur Fleck spiral downwards into the personification of The Joker is genuinely terrifying in several ways, thanks in no small part to Joaquin Phoenix's amazing performance and Hildur Guðnadóttir's hauntingly beautiful score. Without glorifying or idealizing the Clown Prince of Crime's actions, it shows the horrific state of underfunded healthcare and indifferent social service systems that are still a major problem of modern America. And that makes it scarier than a lot of current horror films.
Funniest: "Long Shot"
In these dark and trying times, every now and then it's refreshing to have a movie that's just nice and easy to recommend. This year, that movie for me was the hilarious Long Shot, which makes the most unlikely romantic duo imaginable actually work. Seth Rogen is his usual raunchy and self-deprecating everyman, but Charlize Theron is the true comedic champ here as a woman who might just get elected as President of the United States. Their chemistry works like gangbusters, and the world they live in feels just lived-in enough to avoid becoming a full fantasy. But watching Theron's character resolve a hostage crisis over the phone while heavily intoxicated might be one of the biggest laughs I've had at the movies this year.
Worst: "Hellboy"
Look, comic books and graphic novels are the most lucrative IPs in the industry these days, but Hellboy deserved way better. Guillermo del Toro's first two movies were just fine as they were, and if there was going to be a third film it should have been under his vision. Instead, we get probably the most egregious example of studio interference in recent years with bad CGI, piss-poor action scenes, and buckets of gore with no real purpose or personality. David Harbour is good in the title role, and it definitely proves that Hellboy can work under an R-rating. But he's pretty much the only redeeming factor to be found in the rubble. The rest of this film is just one big, bloody turd.
What are your own thoughts? What did you think was the worst, scariest, or funniest movie of the year was? What about the most overrated?