Welcome to the new year! Welcome to the new DECADE! As the last one passes on by, the next one comes in with an embarrassment of promising cinematic riches. Some of the films on this list have been on my radar for quite a while, others have only recently come to my attention. In any case, these are the 10 feature films that I'm most excited for coming out in the year 2020. I'd like to start off, however, by labeling some honorable mentions for other films that look pretty promising.
Honorable Mentions:
Artemis Fowl, The Way Back, West Side Story, The Prom, Free Guy, Saint Maud, Halloween Kills, The Eternals, Birds of Prey, Onward, Next Goal Wins, The Rhythm Section, The Trial of the Chicago 7, The Witches, Wonder Woman 1984, Black Widow
Now, let's get on with it, shall we?
#10: "Soul" (Opens June 19th)
After a couple of long in-development sequels to beloved classics of theirs, Pixar is finally making the return to original filmmaking in 2020. Onward also looks interesting, but it's Pete Docter's newest film that has my attention the most. Early impressions seem to give off the feeling that this is yet another creative and heartfelt creation from the animation studio. The animation looks unsurprisingly vibrant and the integration of jazz music into the narrative has me giddy for whatever kind of personality it has in store- especially because Trent Reznor and Atticus Ross are handling the score. And given the recent shakeup in leadership at Disney's animation branch, if Soul ends up being Docter's swansong, it looks like a big way to go out.
#9: "The Gentlemen" (Opens January 24th)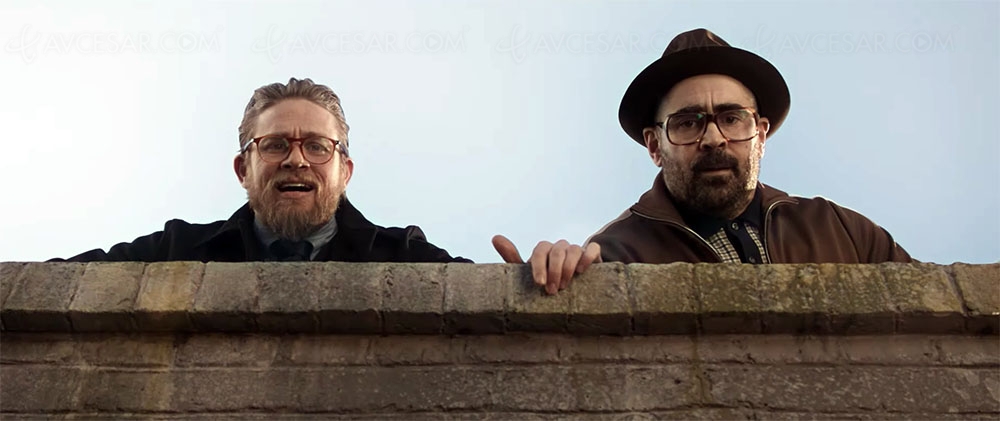 Many filmmakers are able to sustain their careers by stretching out into different genres. Guy Ritchie isn't really one of those directors, as his personal style never quite fit into a live-action Disney musical or a fantasy epic. However, his next movie The Gentlemen feels like a return to form for him, similar to Snatch and Lock, Stock, and Two Smoking Barrels. With an all-star cast at his disposal, all of whom seem to be having the time of their lives, it looks like Ritchie has found his comfort zone again. Let's hope it'll be genuinely fun and not just two hours of him trying desperately to relive his glory days.
#8: "Mank" (TBA 2020)
David Fincher finally making another feature film is enough reason for me to become excited about the project. But hearing that it was written by his late father Jack makes it sound much more personal for him, even with the near-mythical subject matter. It promises to be a movie about screenwriter Herman J. Mankiewicz, who fought with Orson Welles to attain a writing credit on the film Citizen Kane. Seeing talent like Gary Oldman, Amanda Seyfried, and Charles Dance among the cast members makes it seem like this could be a major awards contender for Netflix next fall. Fingers crossed Mank won't get buried in their catalogue.
#7: "Last Night in Soho" (Opens September 25th)
After the success of Baby Driver, Edgar Wright could have done anything he wanted for is project. Rather than choosing something obvious or right up his alley, he's doing a non-comedic horror movie with Anya Taylor-Joy, Matt Smith, and Thomasin McKenzie. The first image above teases something genuinely creepy and stylistic that he's created alongside rising co-writer Krysty Wilson-Cairns. We still don't know exactly the story might entail, but it sounds like it will be his rendition of psychological thrillers from the 1970's. That alone is enough for me to be at least intrigued for whatever Wright and company have cooked up for next fall.
#6: "Cherry" (TBA 2020)
It's always an exciting prospect when established blockbuster filmmakers move away to something smaller and more personal. Cherry sounds like such a prospect, as it finds the Russo Brothers reuniting with Tom Holland on a true-story drama that's, unfortunately, only increased in its relevance. The tale of Nico Walker, a PTSD-ridden soldier who becomes addicted to opioids, is one that begs to be told. I'm eager to see how all parties involved can get a film made that doesn't have to be defined by the constraints of a traditional Hollywood blockbuster like the Marvel Cinematic Universe. Although it technically doesn't have a 2020 release date or distribution deal set just yet, I really hope the major studios will at least try to give it some attention when the time comes.
#5: "The Invisible Man" (Opens February 28th)
I'm still recovering from the spectacularly failed promise of the "Dark Universe" 3 years ago. It pretty much convinced me that none of the classic Universal Monsters could be properly adapted to the modern age. However, it looks like Leigh Whannell and Blumhouse have managed to find a new and relevant angle on The Invisible Man. It looks like it will be taking a MeToo approach, using the titular character as a way of relating society's absurd reluctance to listen to women's stories of abuse even though they can't really see it. Add in Elizabeth Moss as the lead, and this looks like it could become a real word-of-mouth hit in February.
#4: "No Time to Die" (Opens April 8th)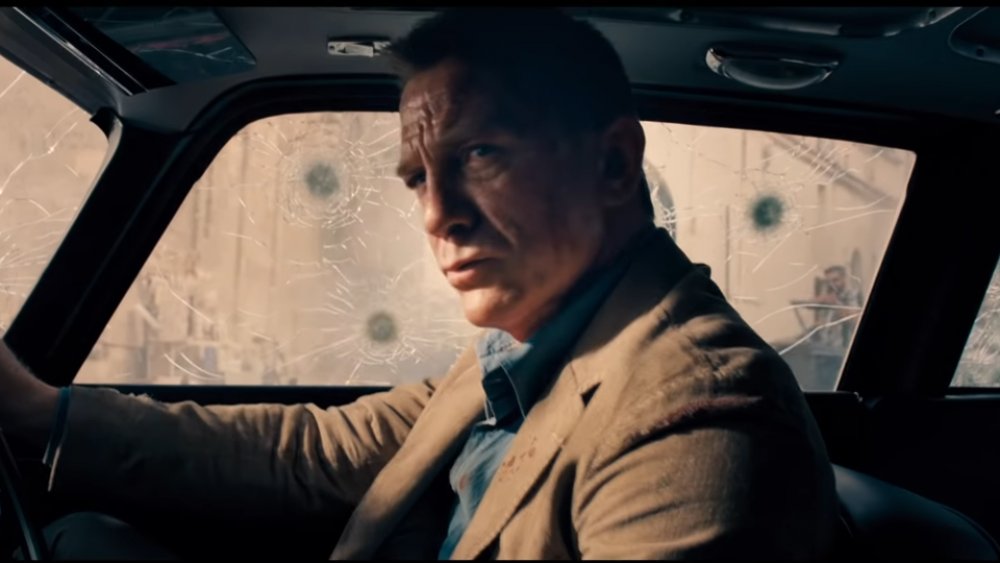 The James Bond franchise has, by and large, been hit or miss for me over the years. Skyfall still remains my favorite one, and Daniel Craig's version of the character has been remarkable, but there have been a number of stinkers every now and then. However, his 5th and supposedly last outing as 007 looks intriguing as hell. After a troubled early production history, No Time to Die looks like it's on the right track based on what we've seen thus far. Cary Joji Fukunaga making the transition to big blockbuster filmmaking is incredibly interesting, especially when you consider how gorgeous the film looks visually. And of course, Rami Malek as the main villain sounds really exciting, and I can't wait to see Phoebe Waller-Bridge's writing come to light after a hyper-successful rise with Fleabag and Killing Eve.
#3: "In the Heights" (Opens June 26th)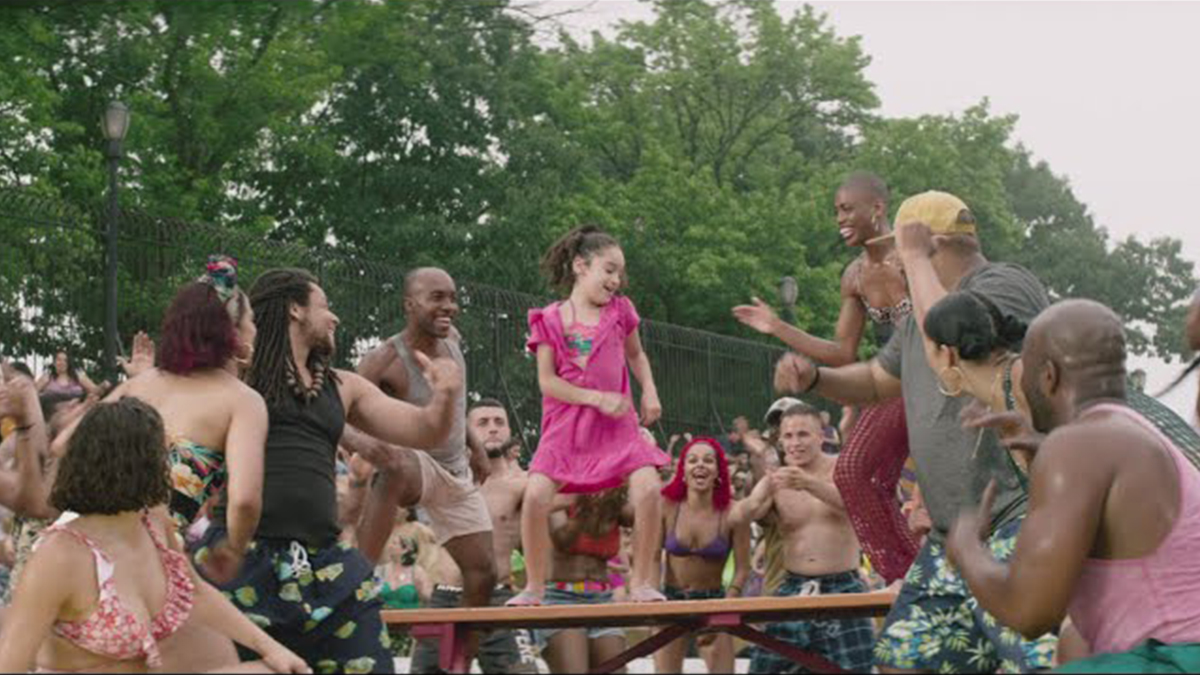 Of the high-profile Broadway adaptations coming to theaters this year- the others being Everybody's Talking About Jamie and Spielberg's spin on West Side Story -it's In the Heights I'm the most pumped for. I'll admit to having only become a fan of Lin-Manuel Miranda in the past few years because of Hamilton, but his first musical is still a joy to listen to. The first trailer showcased exactly what I was hoping to see from the film, and seeing Anthony Ramos in a huge leading role, not to mention the whole ensemble surrounding him, makes me so pumped.
#2: "Tenet" (Opens July 17th)
Christopher Nolan might be one of the last filmmakers who's able to let a major studio allow him to make a completely original blockbuster on a massive budget. And after finally getting an Oscar nod for Dunkirk, I knew that whatever he did next would be unique. And seeing him recruit John David Washington and Robert Pattinson for a huge action epic, alongside a wildly exciting crew, makes it sound amazing. As for what Tenet's plot seems to be? Even after watching the glorious first trailer, I probably still won't know what the film is actually about until I see in theaters. And I absolutely love that.
#1: "Dune" (Opens December 18th)
Denis Villeneuve was, unquestionably, the breakout director of the last decade. Blade Runner 2049 is one of the best films of all time, Prisoners is an underrated masterpiece, and Arrival is a modern sci-fi classic. So it's only fitting that his newest project is an adaptation of one of the biggest and most influential science-fiction novels ever written. It feels almost like the type of film that he's been building his whole career towards, especially with all of the support involved. He also has an enormously talented ensemble at his disposal, from Timothée Chalamet to Jason Momoa to Stellan Skarsgård bound to bring their all to the table. In short, Dune is shaping up to be a true sci-fi epic that could hopefully define cinema of the coming decade.
Do you agree with my picks? What movie are you most excited to see come out in 2020? I'd love to hear your thoughts in a Comment below. And for more awesome content like this, be sure to leave a like and Follow my Blog. Happy New Year, everyone!